Tune in to Ear to the Ground Thursday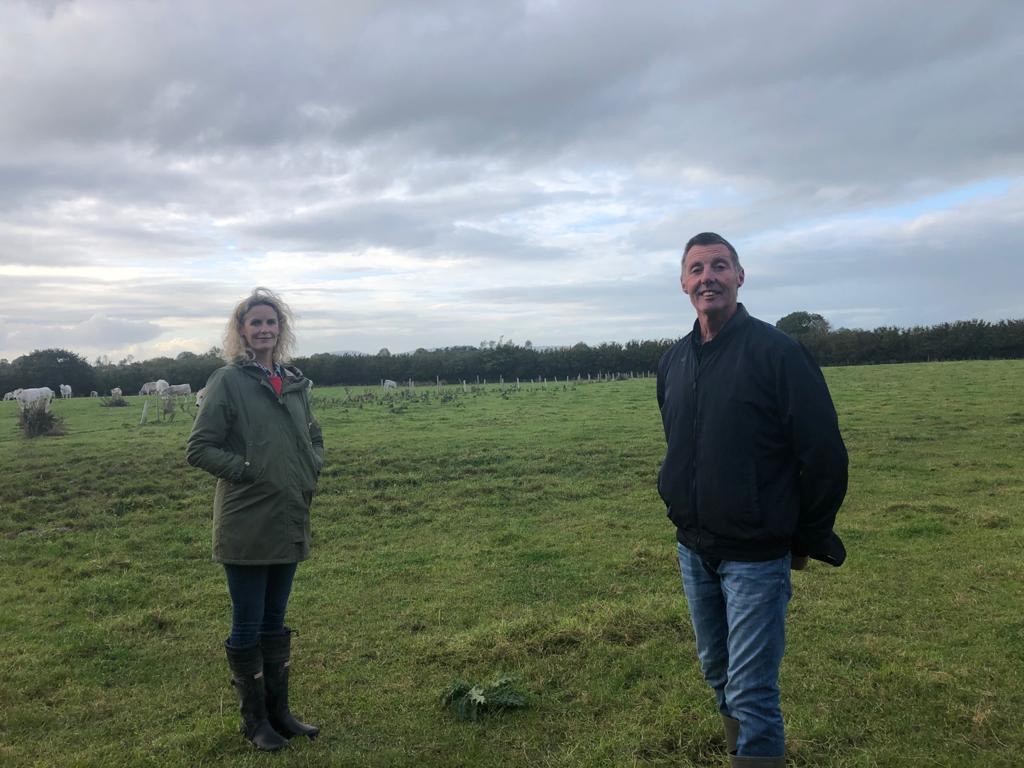 Tune in to Ear to the Ground Thursday
November 11th, 2020
Tune in to Ear to The Ground on this Thursday evening on RTE to hear all about Tipperary Farmer John Commins and his healthy beef and plans to diversify.
A full Ear to The Ground Crew arrived to Blackcastle Farm for a full day of filming in October. It was a very exciting day for us, the Commins family who had a great day with the crew. The kids got to see how the production team worked. The family spent the day with the great Ear to The Ground team and learned about filming, sound and production. Sarah our daughter and her friend Mary who are both transition year students were fascinated.
Although the forecast was for very bad rain and storms the day turned out to be great and bright. The crew spent lots of time in the fields with John and the cattle and the rest of the time in our new food unit with the family and our great staff team. They filmed and interviewed our team making all our beef products and Helen interviewed us in relation to the business and our committment to sustainable farming.
Outside we had some demonstrarion workshops going on including outdoor oven making, smoking beef and stone wall building. In addition, Paula the producer of Ear to The Ground has a great chat with Seamus Butler, a local fisherman who fished for Ireland and who plans to do workshops with Blackcastle Farm, fishing on the local Drish River and cooking and smoking the fish in Blackcastle farm.
Tune in next Thursday evening to hear all about Blackcastle Farm on Ear to the Ground.