Blackcastle Farm – Pivoting their business to survive Covid 19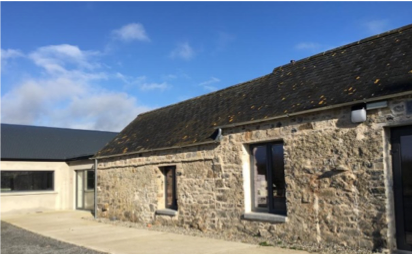 Blackcastle Farm – Pivoting their business to survive Covid 19
May 24th, 2020
My name is John Commins, I am a farmer and a food producer. Our food business sells healthy beef products to our customers.
I have recently completed two big projects:
Level 9 postgraduate Diploma in Innovation & Entrepreneurship through Tangent, Trinity's Ideas Workspace
The restoration of his 200-year-old stables into two food units on the farm.
These two projects have proved to be very important to me since the arrival of Covid 19. Over 30% of our products were sold to loyal restaurants which are no longer trading. The additional entrepreneurship skills that I learnt on Trinity's Tangent Postgraduate program made me immediately think about how I could pivot my business so that I would be in a position to keep my staff and keep supplying my customers. Luckily, I now have an on-farm approved food unit which means I can develop new products.
Over the last few months we have been very busy trying to put the following into place so that we can at least break even and keep our staff employed this year:
We developed a new 1% fat beef sausage with the help of 4th year students in UCC and we entered the ALDI grow programme and thankfully our sausage has been selected as one of the products of the ALDI grow programme. It will be in all the ALDI shops for the first week of June. The most successful products during that week will be given a contract with ALDI for a year
We have put a lot of energy to further develop our online selling capacity – With the help of Tipperary LEO we are developing a new branding strategy and a new online web site. We have been trading under Irish Piedmontese Beef but we have found the brand name wasn't developing as even loyal customers have been unable to pronounce the name – our new brand is Blackcastle Farm – we have a new logo and a new web site www.blackcastlefarm.com
We have joined the food movement neighbourfood – https://www.neighbourfood.ie/producers/irish-piedmontese-beef/8349 and it has been very successful in our first market Clonmel. We plan to join other neighbourfood market over the coming weeks
We have got great support from Tipperary Local Enterprise Office staff who have been unbelievably supportive to us and provided us with mentors and guidance re business planning through this difficult time.
We work closely with all the local Enterprise support agencies – including the Tipperary Local Community Development Committee and North Tipperary Development Company who have supported us to develop our new food unit.